Cryostasis: Sleep of Reason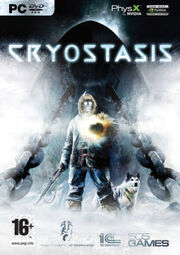 Cryostasis: Sleep of Reason is a survival horror/first person shooter that was developed by Action Forms and published by 1C Company in the Ukraine on December 5, 2008, by 505 Games in Europe on February 7, 2009, and by Aspyr Media in North America on April 20, 2009. The game is set in 1981 near the North Pole on the Russian icebreaker ship North Wind. The player fights zombified crewmen on the ship.
The game has a unique system called Mental Echo where the character can penetrate another character's dreams and change that character's past actions.
The game uses a body heat system where the character must use heat sources such as candles to replenish health, similar to the thermal energy system featured in Lost Planet: Extreme Condition and its sequels.